Troubleshooting
On July 1st, 2019, WQED began broadcasting on a new digital television frequency (low VHF channel 4, 66-72 MHz). Because of this change, viewers may need to re-scan their televisions or converter boxes (see these instructions) and may need to replace their existing antennas to continue receiving WQED's signal.
If a re-scan fails to find the WQED channels, the next step is to determine if the antenna is capable of and positioned correctly to receive signals in the low VHF band. Unfortunately, most antennas being sold today are designed primarily to receive signals in the UHF band with some capability to receive signals in the high VHF band only. WQED engineering staff recommends a set of rabbit ears similar to the ones pictured below.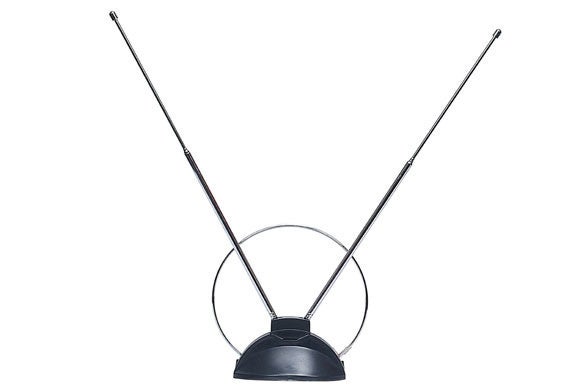 For best results, the rabbit ears should be
at least 36" long and be fully extended
spread apart as wide as possible
placed as high possible in the room
(Check carefully. Many popular "rabbit ear" models are only 14-15 inches long.) In our experience, shorter loops and ultra-thin HDTV antennas do not seem to perform as well with low VHF frequencies like ours. Consider RCA model ANT751E or Winegard model YA7000C, available from Amazon and various online retailers.
In order to further strengthen signal, viewers may also consider purchasing a TV Antenna Amplifier Signal Booster. A booster can be found on Amazon as well as various online retailers.
If the coaxial cable included with your antenna is only 4' long, to position it higher in the room you may also need to purchase an extension cable (RG-6) and connector (F-Series female adapter) as shown below. These items are available at Home Depot, Lowes and Best Buy or online as well. Before purchasing an antenna, check the store's return policy to confirm you can get a refund in the event of the item not working.
Before purchasing an antenna or accessories, check the return policy, in case it doesn't work for your specific location.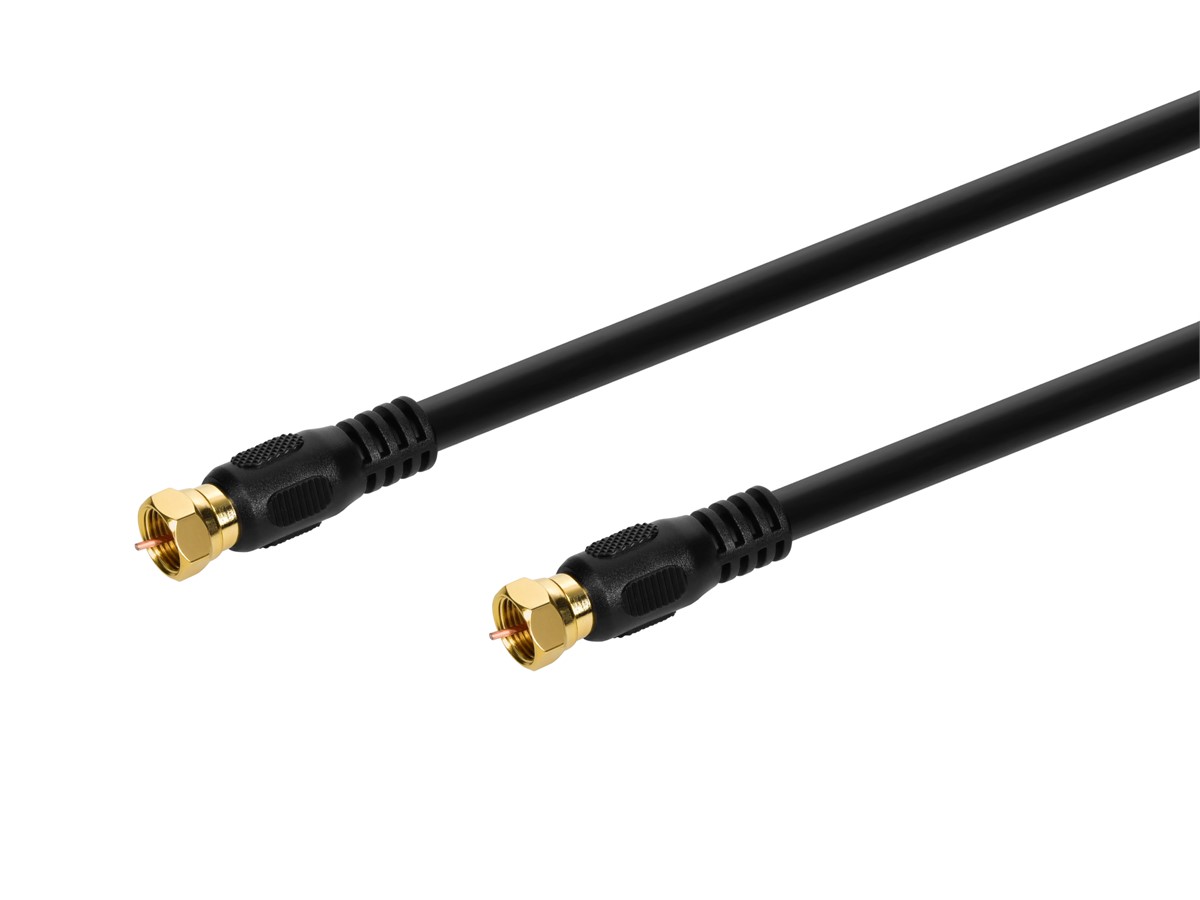 Once the antenna is connected and positioned in the room, you will need to re-scan your television or converter box (instructions). Rabbit ears will not work for everyone (viewers more than 20-30 miles from the WQED tower may need larger attic- or roof-mounted antennas, for example) but our testing has shown that rabbit ears are better at receiving WQED's signal than other indoor antennas.
If you have any questions about these instructions or are still unable to receive our signal, please reach out to us at viewerservices@wqed.org.
WQED Livestream
We also invite you to try WQED's free live stream by visiting wqed.org/livestream in a web browser on your smartphone, tablet or computer. We also offer a broad library of free, on-demand programs across many genres via our website, the PBS and PBS Kids apps as well as smart/connected TV platforms such as Local Now, Roku, YouTube and, coming soon, Hulu. Visit wqed.org/where-to-watch for additional details.