Desert Worlds
Why Elephants Eat the Baobab Tree
The elephant has a special relationship with the baobab, eating its fruit and spreading its seeds. The elephant also uses this tree as a key water source during migration, using it's water-rich inner wood to quench their thirst on long migrations. This damages the baobab, but it normally regenerates. Global warming has disrupted this cycle.
Episode Clips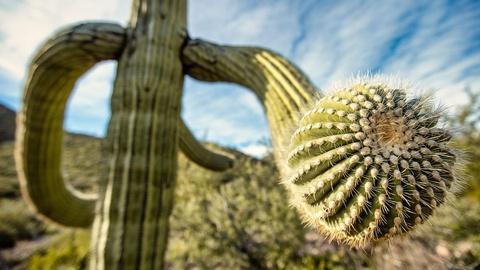 The saguaro features a pleated surface which allows it to expand.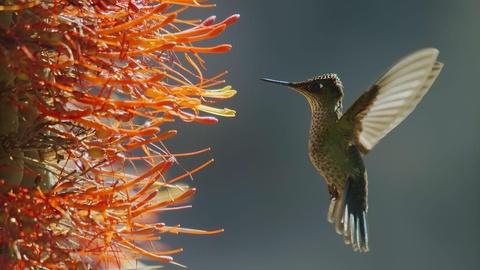 Tristerix seeds travel in bird droppings to invade the bodies of giant cactus.
More Episodes
Other shows you may enjoy