Washington Week full episode, February 3, 2023
Will renewed talk of police reform lead to real changes?
This week, hundreds attended the funeral of Tyre Nichols, the 29-year-old Black man who died after being beaten by Memphis police. At the service, Vice President Kamala Harris called for legislation to hold police accountable. Still, any meaningful progress toward passing police reform is an uphill battle.
Episode Clips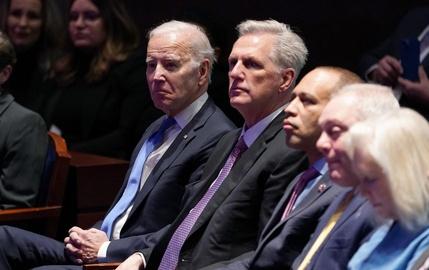 How the debt ceiling debate between White House, Republicans may end
More Episodes
Other shows you may enjoy